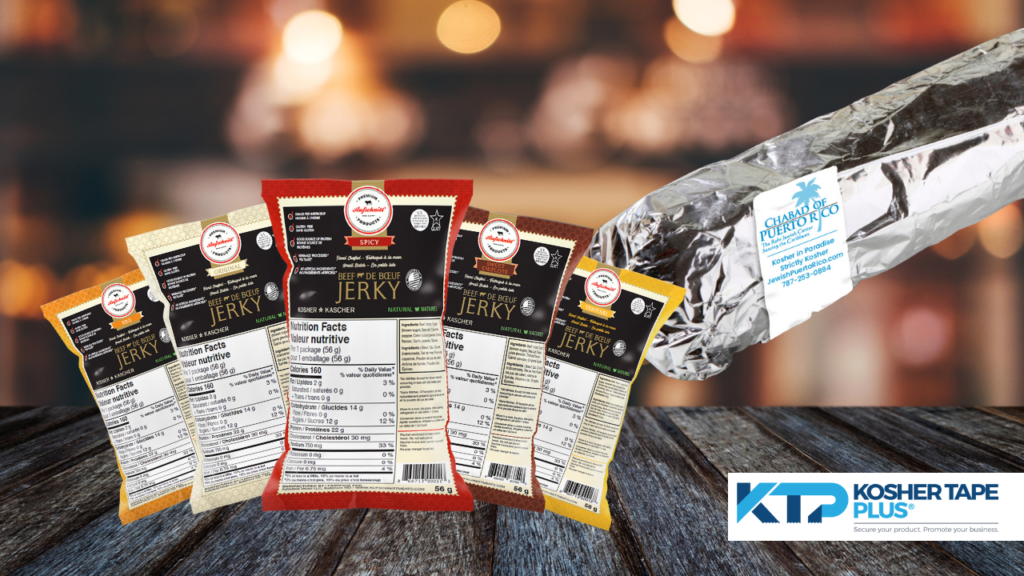 When it comes to sealing your food for storage, transport, or delivery, we believe in finding a better way. Kosher Tape Plus offers a variety of stickers perfect for branding, sealing and kashrus. But which option is best? This is what makes us different. When you deal with Kosher Tape Plus, you are dealing with a team of knowledgeable people who understand kashrus and are focused on finding the best solution for your specific needs.
What will you be applying the sticker to? How will it be stored? What kind of environments will it be exposed to? How will it be handled? What is the ultimate experience for the end consumer? The answers to these questions and more help us determine the best material, adhesive, shape, and size for your stickers. Understanding whether your stickers will be exposed to freezers, ovens and/or moisture, and whether your end user needs to be able to write on it, or tear it open easily, all helps us determine the best product for your specific needs. 
The Kosher Tape Plus product range extends from simple white paper stickers that are easy to tear and write on, all the way to polypropylene film that are durable, long lasting and can withstand moisture, so knowing which one is right for you can save you a lot of frustration and expense!
We can print in single color, multi color, or full color process with a minimum order of 500 labels. But what makes Kosher Tape Plus stand out from the crowd is our combo-pricing: our ability to price runs at the total quantity; which works out a lot cheaper than pricing per lot! For more information about our wide variety of stickers, combo-pricing, or for any other questions, please get in touch: https://koshertape.com/contact/