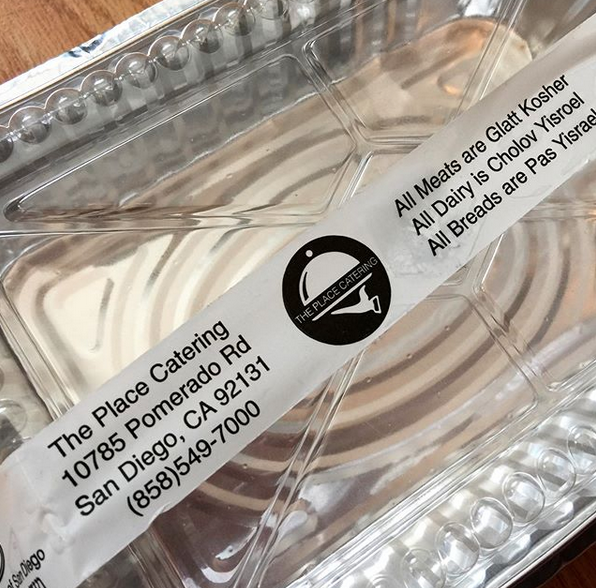 Kosher Catering is a key factor in making any wedding, Bar/Bat Mitzvah, bris, and sheva brachos a success. No event is complete without feeding the guests, and kosher requirements are still in place even at a party. It is crucial that kosher caterers take extra care to ensure that their meals remain sealed and safe since the food packages will spend a good amount of time in transit and be touched by many hands before being served.

Like any kosher food providers, kosher caterers are required to seal their food and ensure it stays sealed from packaging until delivery. If the seal is broken, the food is no longer certified kosher and cannot be eaten. There are plenty of tapes that will do the job, but many of them are generic and forgettable. Food packages wrapped in unbranded tape won't leave an impression on anyone who sees them and a great marketing opportunity will be wasted. Instead of going the boring route like so many others, try using custom-printed tape for your catering business!

At Kosher Tape Plus, we offer a variety of tape materials, colors and sizes to fit your unique needs. Will your food be in transit for only a short time? Stick to our most popular polypropylene tape. Is your event far away and will require your food to be in the back of a bouncy truck for a while? Use our more durable and temperature-resistant PVC tape. No matter what specs you pick, your company logo and hechsher of the certifying kosher organization will look great printed in bold, clear ink right on the tape. Not only does Kosher Tape secure food packaging, it spreads your company name and gets people talking! We also offer competitive pricing and fast turnaround so you'll be ready for anything.