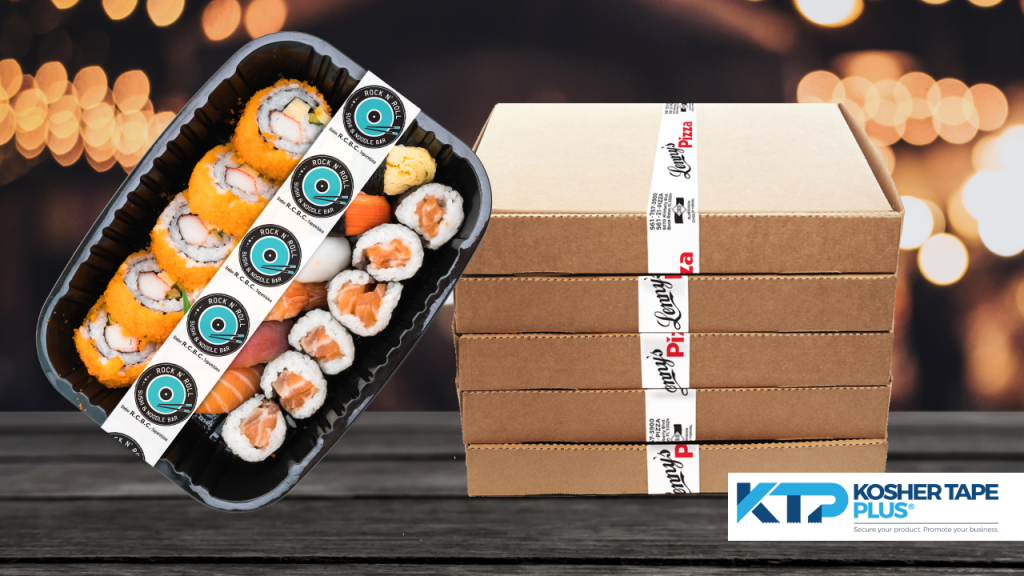 We believe in finding a better way. With over 20 years of prior experience in the printing industry, we identified the need to create a graphic solution specifically designed for the Jewish community. Observing how food is delivered from kosher restaurants we realized the need for a more personalized and secure method of sealing kosher meals.
Founded in 2017, Kosher Tape Plus set out to be a leading supplier of custom kashrus sealing products. We knew that it is crucial that establishments serving or distributing kosher food use a secure seal to keep their packages intact and preserve their kosher status and set out to create a product that does just that.
Our kosher tape maintains kashrus and ensures food safety throughout delivery. We also believe in finding a better way to help kosher organizations. Bringing peace of mind that you'll know exactly when and where your clients are purchasing their tape and stickers. Additionally, the use of our tape allows for quality control, knowing how much food is leaving the premises.
Rather than simply providing the bare minimum of blank, generic tape for kosher businesses, we transformed a required packaging method into a branding opportunity. Whether your primary focus is on kashrus sealing or branding, Kosher Tape Plus helps you achieve both with our wide array of products. Not only does our Kosher Tape help businesses meet kashrus standards, but it also provides a colorful, eye-catching personal touch, custom-printed with a company logo, hechsher and identifying information.
In addition to tape, we also offer custom-printed stickers and labels (including tamper-evident and hologram options) for branding purposes.
Contact us for more information on how our Kosher Tape can help your food business: www.koshertape.com/contact